Click on a link to read more.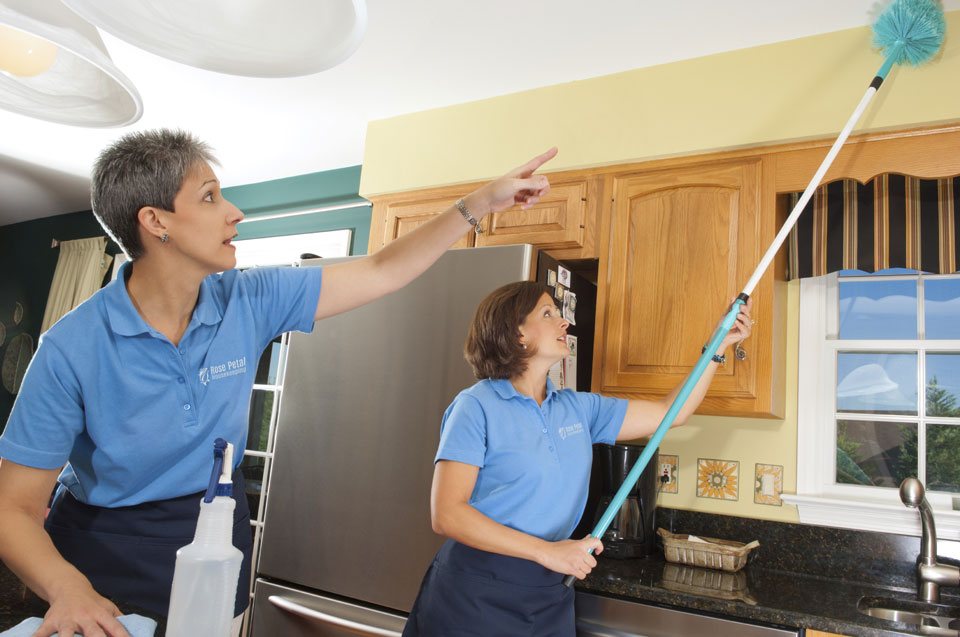 Regular, On-going Cleaning
Rose Petal Housekeeping provides Standard Cleaning Services for regularly scheduled Weekly, Bi-Weekly or Monthly house cleanings. Because we know our clients value consistency, we have developed a Regular Visit cleaning list to ensure that these essential cleaning tasks are completed with each and every cleaning.
Initial and Occasional Cleaning
Most of our clients are looking for either Weekly, Bi-Weekly or Monthly cleanings. To get started, we do a one-time, bigger cleaning called our Initial Service. During this appointment, we tackle all of the tasks on our Regular Visit list plus all of the items on our Initial Visit cleaning list.
For less frequent or pre/post event or occasional cleaning, we work by the hour from your list to tackle your top priorities.
Deep Cleaning & Move-In/Move-Out Cleanings
Many of our regular clients also desire a seasonal deep cleaning where we complete all the cleaning tasks from our Regular Visit list, Initial Visit, and plus all of the tasks from our Deep Clean/Move Out list.  This deep clean visit is an extended visit allowing us to get to all of those less frequent, but still necessary cleaning tasks.
Moving is hard.  These are, by far, the biggest jobs we do. The home is empty, making dusting easier, however we're also getting into the nooks and crannies that haven't been cleaned. We include the fridge, oven, cupboards/drawers, closets, and other reachable square footage, since the home is empty.  We work top to bottom from a special Move-Out priority list which we provide, and you customize.  We work by the hour based on your priorities and needs.
Specialized Services
We offer one-stop shopping with trusted professionals. For your convenience, all scheduling and payment can be coordinated through our office.
Window washing

Carpet cleaning

Upholstery Cleaning

Tile & grout cleaning and sealing

Area rug cleaning
Other Home Projects
Need a different home service not listed above? Just ask! We have been in business for decades, and if this not a service we can provide, we likely have an outstanding referral whose contact info we can send your way!
Call Today!
We can Help with all your house cleaning needs.